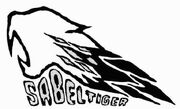 Sabeltiger is an F-Class A-T team. They take over the area around Ikki's school after the Yaooo!! is defeated and Kogarasumaru challenges them to obtain it. Natsumi Iriya attempts to use feminine charm in order to defeat Ikki, though he just ignores her. She develops a crush on him afterward. The team disbands and later reforms as Pink Panther.
Ad blocker interference detected!
Wikia is a free-to-use site that makes money from advertising. We have a modified experience for viewers using ad blockers

Wikia is not accessible if you've made further modifications. Remove the custom ad blocker rule(s) and the page will load as expected.