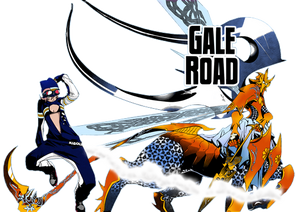 The Gale Road has not been explained in detail but the only known rider on the Gale Road is Mikan Noyamano and is seen as variant of Wing Road primarily focusing on Mikan's strength and aggressiveness, rather than the speed-based Road favored by other Wing Road Riders.
Ad blocker interference detected!
Wikia is a free-to-use site that makes money from advertising. We have a modified experience for viewers using ad blockers

Wikia is not accessible if you've made further modifications. Remove the custom ad blocker rule(s) and the page will load as expected.