Genesis Strike is the 21st episode and it aired on August 29th, 2009.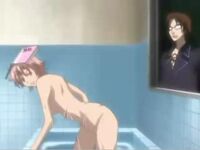 Simca gets her hair cut, and later on tell Spitfire to assemble Genesis and Simca then announces that Genesis will join Ikki's team Kogarasumaru if he says yes.
Ad blocker interference detected!
Wikia is a free-to-use site that makes money from advertising. We have a modified experience for viewers using ad blockers

Wikia is not accessible if you've made further modifications. Remove the custom ad blocker rule(s) and the page will load as expected.